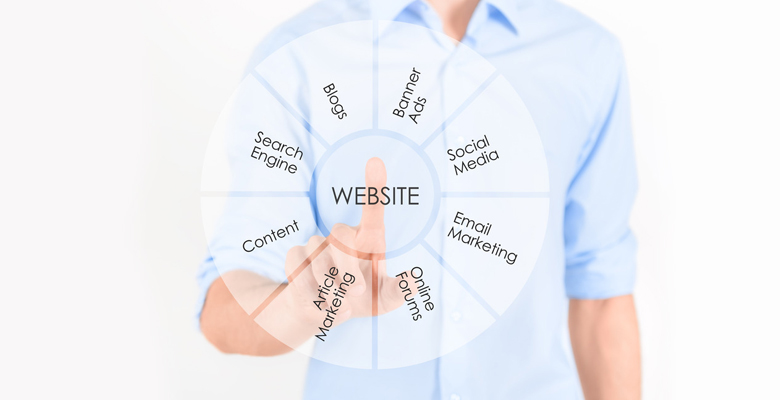 The right web design company
It is vitally important that the
web design company you choose
at the beginning of your website journey, understand the importance of developing your readership. They should be able to work with you to understand website traffic, to analyse your traffic and how that relates to sales and to ensure that all behind the scenes work is done correctly to ensure total visibility.
In conjunction with your website design company you can use the following techniques to improve the readership of your site.
SEO

Search engine optimisation (SEO) – this involves ensuring your website is visible to search engines through the use of keywords related to your sector. Your design company will be able to give you advice on the content to ensure you are meeting the right keywords.
Blogs – Adding well written and relevant content to your site on a regular basis is essential to ensure repeat and new customers and to improve SEO. Blogs are an excellent way to achieve this and should be written regularly. You can also blog on other people's sites as a guest to achieve links back to your site.
Unique content – descriptions and website pages must all be unique and relevant to your industry. Failure to do this can lead to your site ending up way down the Google rankings.
Advertising
Pay Per Click (PPC) – These Google advertising campaigns can be set up by your website company and will involve the use of very targeted adverts on Google search pages. You will only pay when they are clicked on.
Banner ads and affiliate programs – these are not as popular as they once were but the main purpose is to advertise your products on sites run by other businesses or people that relate to your industry. For example a popular blogger may include an ad on their site for your product in return for a percentage of any sales.
Social media
Online - Your customers are able to connect with you in a multitude of ways these days and love to share their thoughts with others in their social circle. You need to take advantage of this as much as you can. Having a Facebook page, a Twitter account, an Instagram account or a You Tube channel can greatly increase the numbers of customers you can reach. Additionally, they will forward any great comments, special deals or adverts on to their friends – you can even go viral. Just keep it updated and linked to your website.
Targeted campaigns
Emails – Through the course of your business you will have built up a database of your current and previous customers. You should carefully target them to make announcements about your business. It isn't wise to blanket send emails to all customers – but pick and choose those who will find it most relevant. This is where a comprehensive database is invaluable.
Press releases – You should announce the start of your new website in a press release. Use a local distribution service to help you create and send your release to as many relevant businesses and media outlets as possible.
Networking
Never underestimate the power of word of mouth. Always carry business cards that have your website address clearly displayed and hand them out to friends, family, colleagues and everyone you meet. You can increase the number of people you interact with by attending
networking events and meetings
and by taking the time to market your business at industry fairs.
As you can see, the work of marketing your website does not stop at its design. Take the advice and help of your web design company to achieve the full potential of your site and your business.
Get in touch and
find out more about what we offer
.
We would love to hear from you in the comments below, or on our social media, why not share this post. Thank you.