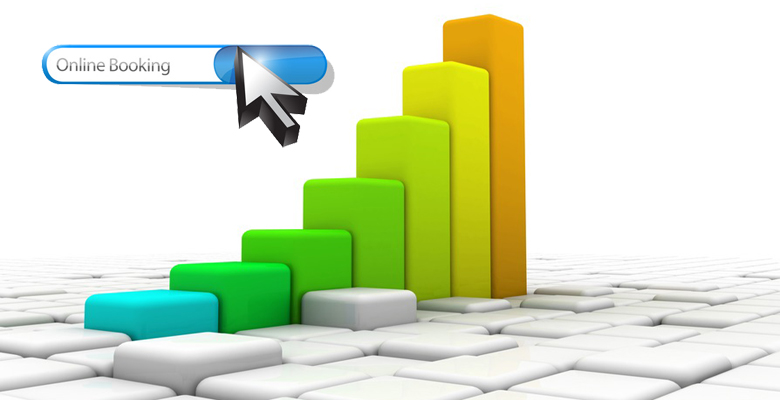 What is online taxi booking?
Put simply, an online taxi booking service is a way for your customers to go to your website and book their own taxi, giving you all the required information, without needing to take up the time of your precious and expensive staff members.
Your customers will simply input their destination and pick up point, the date and time, the type of vehicle they want and will be given an indication of the price they will pay. They then have the choice of paying online or paying the driver in cash as usual.
Why would I want online booking?
If you are setting up a new taxi web design, this is the best time to invest in this software which will truly make your expansion dreams come true and will work better than you could imagine.
As the business owner or manager you also get access to a
booking management system
which will give you a run down of the jobs, how they have been allocated and which cars. You can easily manage your staff, your fleet and especially, the money. Plus it keeps a database of your customers, allowing you to market your services in the right way.
You can spend more time creating an efficient office or improving your business and you even get an earning report to show you how well the booking service is working.
You know that the daily phone calls your staff handle are often frustrating. People may simply want to ask questions, need quotes or can't give you precise locations or times. The online booking service handles all of this beautifully. It ensures your customers are giving you the information you need and this can only save you time and money.
But my customers like the personal touch?
Do they really? Or is it simply because that is all you offer? If you think about the modern world we live in, we do everything online - from booking our doctors appointments or ordering pizza to our weekly big shop. Customers trust online services and there is no reason why they won't appreciate and immediately warm to the idea of an online taxi booking service. And, those customers who wish to call can still do so.
Online booking is also beneficial for your customers because they will get a more streamlined and efficient service. We all know that peak times can lead to delays in pick-ups for customers, even if they book well in advance. It can be tricky to manage high volumes and getting your cars where they should be can be difficult.
This service will create slots which are suitable for your fleet and drivers. It allows you to organise things in the right order, prevents double booking and you can easily see what is going on. Your customers will really appreciate the fact you are so well managed.
The upshot of all this is that taxi booking online is essential to your business. It will save you time, allow your staff to get on with more important things and will create revenue by being used as a marketing tool. We all know time is money and in the taxi trade, that is more true than anywhere.
Try
Taxi Web Design
and see if our software might just create the business you want. Feel free to contact us with any questions and we would also love to hear from you in the commnets below, or on our social media, why not share this post. Thank you.